MOVEBLOC®

E-bike charging station
MOVEBLOC®
The MOVEBLOC® combines fast charging and high safety in a visually appealing product that can even be individually branded. Quickly set up, ready for immediate use and variably adaptable to local conditions - charging has never been so easy.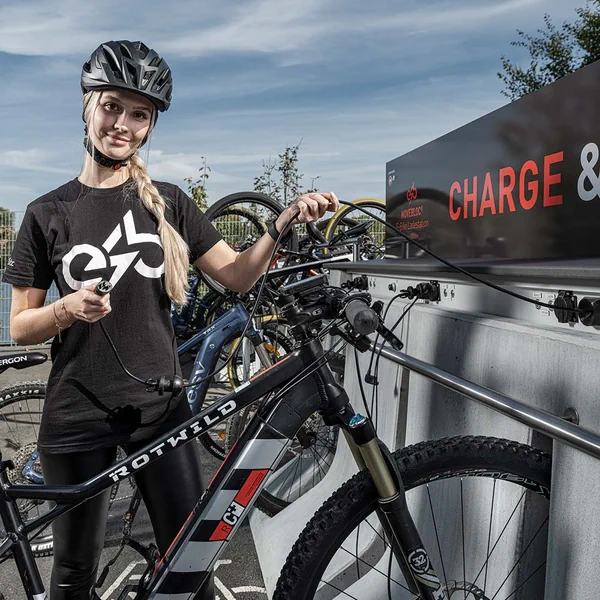 MOVEBLOC® E-BIKE CHARGING STATION
The future is electric: E-mobility offerings such as e-bikes, e-scooters, e-scooters and e-cars have long since established themselves as alternatives to traditional means of transportation in our everyday lives, and there is no end in sight to the e-mobility boom.
This also calls for suitable solutions in terms of charging infrastructure - MOVEBLOC® offers these in a wide variety of designs. The safe, well thought-out and robust charging solution can be used in many areas and at numerous locations and can be individually adapted exactly to the conditions on site as well as to your needs and wishes. Our portfolio includes the MOVEBLOC® DUO and MOVEBLOC® MULTI especially for e-bikes. To set up the concrete charging solution you need
you only need a compacted subsoil and a power connection. More information about the product can be found on the following page.
Robust bar to lock the e-bikes
LED lighting for maximum visibility
4 system relevant charging points
Incl. 4 pieces 230V sockets
Central on/off switch
Depending on the system, also available with convenient cable rewind mechanism
Charge signaling by means of a small lamp
Prepared power connection point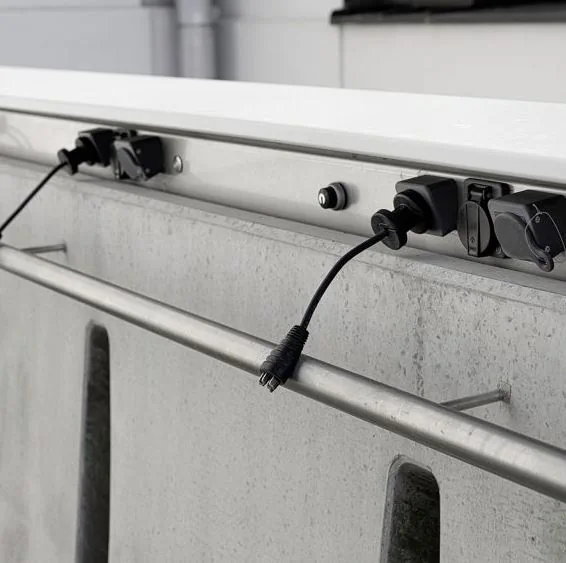 Need more info? We are happy to advise you!