All about the KlimaAktiv support program
Actively mobile into the future
It is the facts that count, car traffic is increasing, space is decreasing. A rethink is urgently needed for municipalities, cities and regions. One answer? ACTIVE MOBILITY, walking and cycling not only makes sense from the point of view of climate protection, it is healthy, makes you happy and keeps you fit. And if the surroundings are right, and you find nice bike paths and great bike parking facilities, you'll be happy to switch from car to bike or e-bike.
Everyday life, work, vacation and more...
Where are we actively mobile everywhere? Everywhere where it makes sense! Do you know that, the everyday life is stressful, the job is demanding, sports and exercise fall by the wayside, that does not have to be. If you integrate some movement and activity into your daily routine, you will feel fitter, be more resilient and go through your workdays with more motivation. Another benefit, the environment and the climate also profit. Whereas, fewer cars and more bikes on the road are always a benefit. Let's be honest, nobody needs STAUS and PARKING SPACE SEARCH, we can all do without these killjoys!
With info and knowledge to success!
On this page we give a rough overview of the possibilities for municipalities, Communities, Operations and whole Regions, to make great leaps forward in active mobility. What many people don't know is that there are plenty of attractive, Austria-wide  Support programsthat support us in investing in the mobile future. We just need to get smart and know!
"Keep safe" - bike parking facilities
Anyone who travels quickly and efficiently by bike or e-bike will also reach their destination at some point and wants to know that their sports equipment is stored safely and reliably. If a municipality or region wants to "understand" the target group of cyclists, there are great systems and solutions for this. Parking facilities or locking devices make particular sense in combination with e-charging infrastructure, because e-bikes should be able to be charged safely and reliably while in storage.
A very important rule of thumb applies: parking facilities are not the same as bike racks. If you want to attract particularly ambitious cyclists with high-quality bikes to your municipality as mobilists, it makes perfect sense to invest in high-quality bike parking facilities. Trust us when we say: Rim and frame killers are definitely out!
A few facts to consider:
Covered bicycle parking facilities for max. 100 bicycles
Lockable or can be secured to the bicycle frame
For buildings, outside the public traffic area
Funding is limited to 30 % of eligible costs.
Prerequisite: 100 % Electricity from renewable energy sources.
"Quickly from A to B" - cycle paths and cycling speed links
If the bicycle or e-bike is to become a serious alternative to the car in terms of everyday mobility, there needs to be a targeted expansion of cycle path networks and high-speed cycle connections. Expanding and investing in cycle paths and high-speed connections makes double and triple sense. The good news? There are attractive subsidies to cushion investments in this area with public money. Eligible costs in Austria are subsidized by up to 40% for cycle path extensions and high-speed cycle links. In total, a maximum subsidy of € 100,- per inhabitant of the municipality is eligible. Important is the existence of a cycling strategy, a concept or a master plan "bike" at the level of the region or province. One more question arises:
What is a cycling fast link?
Determination of connections (min. 5 km) in planning documents of the federal state
Potential of at least 2,000 cyclists per 24 hrs.
Direct, largely detour- and gradient-free routing (max. 6 %)
Level-free with motor vehicle traffic or priority at at-grade intersections
Sufficient traffic space width
Safe trafficability even at high speeds
Protective lane to the motor vehicle carriageway with roadside cycle track
High pavement quality (asphalt or concrete
Always supplied with (e-)energy - e-bike charging infrastructure
According to the e-mobility offensive of the Austrian Climate and Energy Fund, the purchase of e-vehicles and the provision of e-charging infrastructure are equally promoted. Particularly interesting for municipalities, but also for companies in municipalities, is the development of sharing or rental systems up to investments in low-emission employee mobility. Just think of the role model effect that a mayor or municipal representative has when he or she travels around the municipality with e-bikes, rental bikes or job bikes. From the perspective of a municipality, up to seven positive effects can be achieved by investing in active mobility.
Protect climate and resources
Save costs
Improve accessibility
Improvement of social encounters
Reduction of air pollutants
Reduce noise and
improve the health of the population.
These are good reasons to take the future actively into your own hands, aren't they?
E-mobility offensive of the Austrian Climate Fund
Funding is provided for vehicles and e-charging infrastructure
Application exclusively online at www.umweltfoerderung.at
AFTER purchase (up to 9 months after purchase)
No used vehicles / charging stations eligible for funding
4 years in operation, and electricity from 100% renewable energy sources. 
"For decades I have preferred to travel by bicycle, in my free time on the mountain, in everyday life on bike paths and roads. That's not the only reason why cycling is the future of mobility for me; whether in the city or in the country, switching from the car to the bike simply makes a lot of sense. If cyclists feel that they are being taken seriously on great cycle paths and in modern parking facilities, there is nothing left to criticize about cycling. As KEM manager of the KEM region Zell am See-Kaprun, I deal a lot with bicycle infrastructure. Attractive subsidies from the public sector make a lot of things possible, you just need the necessary information and support from professionals. With bike-energy you have an experienced and professional partner at your side. Let's go into the active-mobile future!"
Contributions to the topic Active Mobility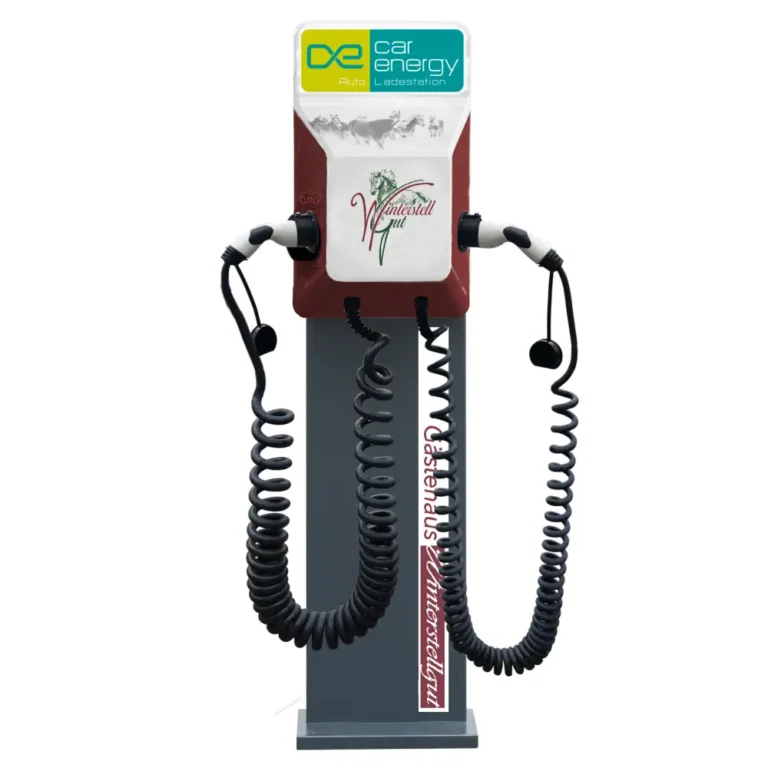 Subsidies
Why buy an E - car - charging station? because the time is ripe to deal ACTIVELY with the future of mobility. From e-mobility may
Read more "
Subsidies
"My people come to work on e-bikes!" If you can say that about yourself, you're doing a lot right. Others may think, "What have
Read more "
Charging infrastructure
On the municipal expansion of cycling and infrastructure Municipalities are probably all in the same boat at the moment. Car traffic is increasing, and the burden on people AND
Read more "
Are you aware of the benefits of a charging infrastructure?
Then contact us today!